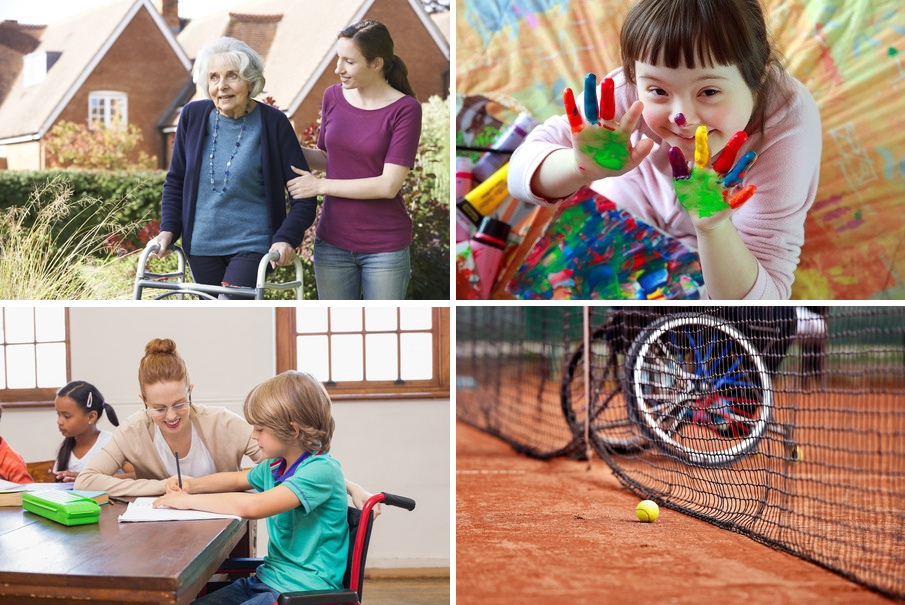 In-Roads provides a variety of services. Our programs are designed to provide quality services for challenged children and adults. In-Roads believes in personal, hands on approach with each individual and family they serve. These beliefs help us provide quality, person centered services.
In-Roads ensures that their staff is well trained, have experience, passed fingerprint clearance, CPR/First-Aid Certified and provide quality service. If you know of individuals who would benefit from our services,
please contact In-Roads: 909-864-1551
In-Roads provides a variety of services for Regional center consumers.
Respite
Our services give care providers and/or parents an opportunity to take time for themselves.
Adaptive Skills
The adaptive skills training program provides support and individual training to children who have disabilities.
Day Program
Adult Day Program and Adult Behavior Management
In-Roads provides an adult community/site-based program specifically designed for adults who are developmentally delayed and have medical challenges that prevent them from having the opportunities for employment and socialization as their peers.

Socialization Program
Ammler Court and Anderson Square
A socialization center for adult individuals who live independently and would like to have recreational experiences.
Community Integration Services
A time limited program to assist individuals successfully integrate with their peers in community activities leading to accessing the activities independently.
Senior Care
In-Roads offers a wide variety of personal care for seniors, disabled individuals, or anyone who is in need of services due to injury, hospitalization or disease.